01 — 2023
REVERSED DUNK
Amazon Tower, Warschauer Brücke
Berlin, DE

'Reversed Dunk' explores the intricate complexities of urban dynamics, historical perceptions and monumental manifestations of capitalism as well as perspectives on cultural appropriation.

#art-in-architecure #publicart #site-specific #study-of-perspective #eastsidegallery

EDGE Tech.,
Bjarke Ingels Group,
AR Ingenieure,
Fa. Rohlfing,
Züblin

Reversed Dunk is a public space intervention in the form of a large scale, site specific installation. An impossible basketball court has been installed at Warschauer Brücke. The realization is a commentary on the structural limitations for genuine urban culture within the neoliberal logic of spatial aggregation and separation. Designed in accordance with the physical and symbolic character of the surrounding area, Reversed Dunk reflects on the historical transformation of the former borderline zone—between traditionally working class neighbourhoods of Kreuzberg and Friedrichshain—into a district of commerce, tourism and mass entertainment. Decapitated exponential growth: Echoing a fragment of a piece of the Berlin Wall KIM/ILLI's installation points to the history of gentrification and arrival of global capital to Berlin since 1989. The processes which result in new separations and divisions within the city and expropriation of quotidian urban street cultures. Beyond critical and discursive commentary Reversed Dunk is an attempt to restore public space and create a public vessel for testimonies of gentrification—a site for public expression and articulation of social sentiment.

---
02 — 2022
PURE LIFE
Federal Environment Agency
Berlin, DE

The work is positioned as a striking counterpoint to the heritage-listed local architecture of the 1930s, today the headquarters of the Federal Environment Agency (UBA), and unfolds its pop-like effect in the forest-like area in front of the Königsallee entrance.

#art-in-architecure #publicart #site-specific

2nd Prize int. Competition,
Federal Office for Building and Regional Planning (BBR),
Institute for Federal Real Estate (BImA)
---
03 — 2022/23
L'ARBRE 27


Samseong-dong
Seoul, ROK

Avantgarde biophilique — A forward-thinking and progressive residential brand that puts nature into focus of your wellbeing.

#architecturaldesign #exhibitiondesign #spatialdesign #creativedirection #realestate #branding #concept
Hyundai Construction & Engineering,
Korea Asset Development,
BP Architects,
Grays, Sam Kim,
Studio Formgiver,
Voo AGC.
---
04 — 2023
THE LIQUID PASSAGE
Garak Market
Water Tower
Seoul, ROK
The site-specific intervention The Liquid Passage at the Garak Water Tower emerges from a profound reflection on climate change and its roots in a worldview that commodifies nature, forsaking its intricate interconnections and ecological interdependence within our anthropocentric world.

#art-in-architecure #publicart #site-specific

Seoul Metropolitan Government
---
05 — 2022
RIS-D: BEING IN BETWEEN
Galería H2O
Barcelona, ES

Solo exhibition in the 2022 iteration of the Art Nou festival in Barcelona and L'Hospitalet de Llobregat

#artfestival #exhibition #tinikling #installation
Art Nou 2022
---
06 — 2020
RENEGOTIATIONS IN SELF-DETERMINATION
HANGAR.ORG
Barcelona, ES

The project 'Renegotiations in Self-Determination: Being In-Between' aims on contextualising the impact of colonialism and globalisation in portraying the 'state-of-being' of (undocumented) Oversea Filipino Workers in Barcelona.

#artisticresearch #residency #installation #modularworks

Arts Foundation Baden-Württemberg,
Württ. Kunstverein Stuttgart,
Goethe Institut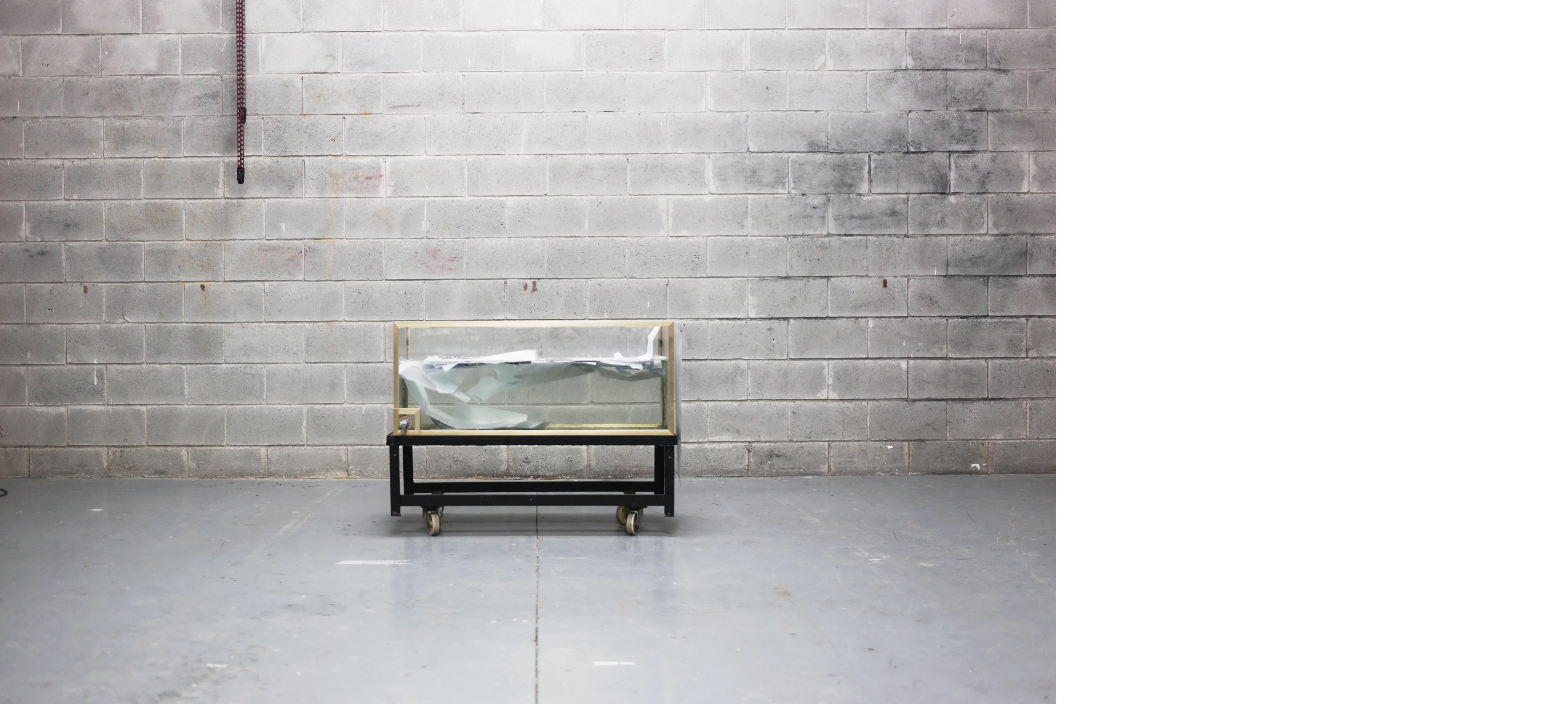 ---
07 — 2023
CHOREOGRAPHIES OF
LABO(U)R
Juxtapositions and methodologies of exploitation translated into the actuality and climate of daily life.

#aibias #research #series

---
06 — 2020
RENEGOTIATIONS IN SELF-DETERMINATION
HANGAR.ORG
Barcelona, ES

The project 'Renegotiations in Self-Determination: Being In-Between' aims on contextualising the impact of colonialism and globalisation in portraying the 'state-of-being' of (undocumented) Oversea Filipino Workers in Barcelona.

#artisticresearch #residency #installation #modularworks

Arts Foundation Baden-Württemberg,
Württ. Kunstverein Stuttgart,
Goethe Institut
---
07 — 2020
CHOREOGRAPHIES OF
LABO(U)R

KSTN Projektraum
Berlin, DE

Finding patterns and structures in capturing the 'Choreographies of Labo(u)r' in the very specificity of precise actions and body movements of (undocumented) oversea workers. Thus creating juxtapositions of diverse acts of mechanical and soft gesticulations that can be translated into a performative act that exposes methodologies of violence and exploitation into the actuality and climate of daily life.

#artexhibition #research #installation #modularworks

Ambactia Memoria,
SomoS Arts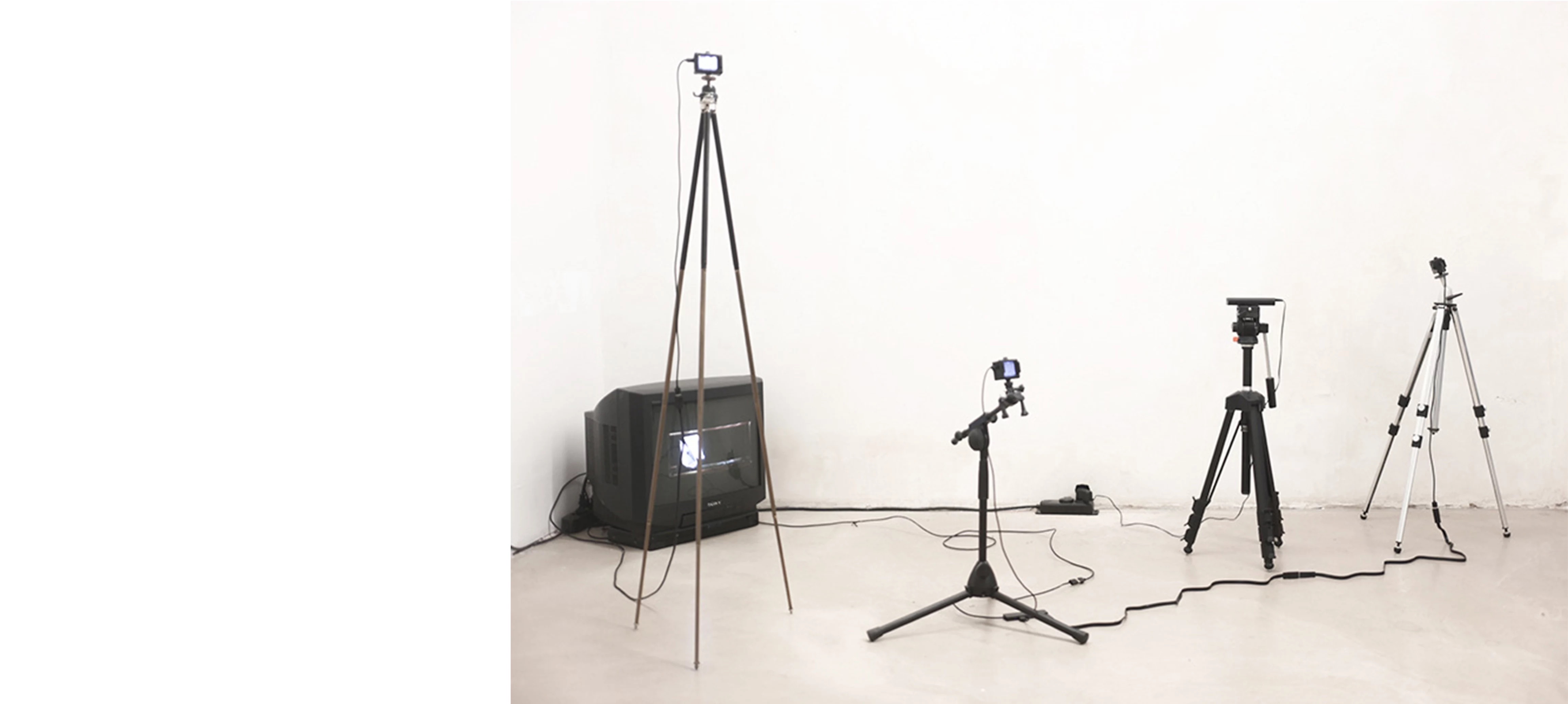 ---
07 — 2020
CHOREOGRAPHIES OF
LABO(U)R

HANGAR.ORG
Barcelona, ES

Finding patterns and structures in capturing the 'Choreographies of Labo(u)r' in the very specificity of precise actions and body movements of (undocumented) oversea workers. Thus creating juxtapositions of diverse acts of mechanical and soft gesticulations that can be translated into a performative act that exposes methodologies of violence and exploitation into the actuality and climate of daily life.

#artisticresearch #timebasedmedia #residency

Arts Foundation Baden-Württemberg,
Württ. Kunstverein Stuttgart,
Goethe Institut
---
08 — 2020
SOMETHING OF SUBSTANCE /
IN THE END
'Something of Substance / In the End' as part of a live printing performance w/ projections.

#art #research #residency #performance #installation

PARATEXT #48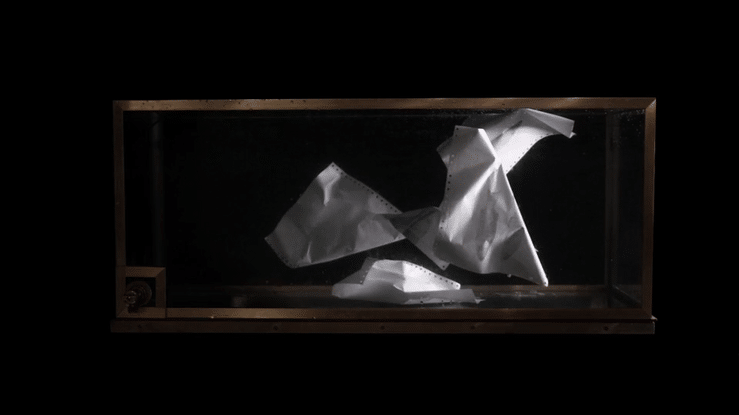 ---
08 — 2020
SOMETHING OF SUBSTANCE / IN THE END
'Something of Substance / In the End' as part of a live printing performance w/ projections.

#art #research #residency #performance #installation

PARATEXT #48
---
09 — 2021
WRITTEN IN CODES
Helmholtz Zentrum
Munich, DE

'Remember, what you're seeing and what you're reading is not what's happening' is investigating histories of mysticism and science. In the context of the genius loci of the research institute, the work mutates into a tangible source of transformation; from object to oracle.

#art-in-architecure #publicart #site-specific

Selected Finalist,
Art in Architecture Competition,
Helmholtz Pioneer Campus Munich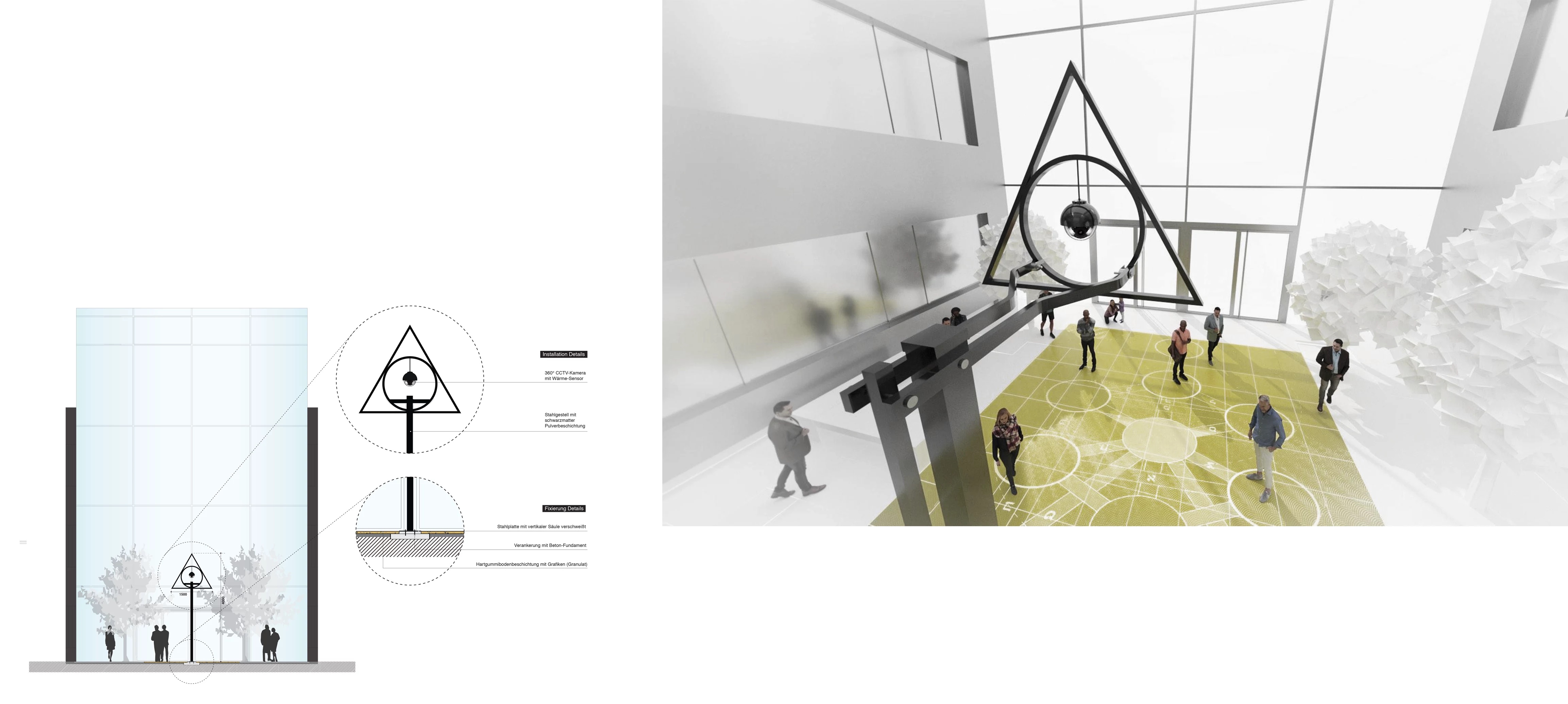 ---
10 — 2020
MASHED POTATO




whatreallymatters
Seoul, ROK

The exhibition 《Mashed Potato》 provides a mock-up setting as a test ground to experiment and reconsider physical and non-physical ritualistic behaviour in the well-mannered milieu of a white cube environment.

#artexhibition #audioguide #performance
DIRECTIVE CURATION,
Tissue Office
---
11 — 2019/23
WITTGENSTEIN PROJECT

Helvetia Heights
Bacolod, PH

The Wittgenstein Project is a private mixed-use commercial and residential real estate endeavour.

#architecturaldesign #interiordesign

Brngy. Villamonte
---